Facebook
Lucban Places
Ang Paliwanag ni Mai Geo World sa Mt. Banahaw
Ang Paliwanag ni Mai Geo World sa Mt. Banahaw
Ayon sa Facebook Post ni Mai Geo World
MOUNT BANAHAW VOLCANO COMPLEX
Marami po ang nagpapanic dahil sa hula daw po ni Mamu na ito ay magigising kaya ating busisiin ang syensya ng bulkang ito kung me basehan nga ba para mabahala ang madla.


Attached are maps of the Banahaw Volcano Complex. Yes it is true na listed po ito as potentially active volcano at me mga unconfirmed witness accounts na ito ay huling pumutok noong 1909 at apparently mud flow and rock falls ang eruption. Bago ito ay suspectedly 1730 eruption ang me gawa ng crater at flank collapse sa Southern flank ng bulkan (facing candelaria, with some flow to the south east towards Sariaya & south west towards Dolores) some reports stated na mud flow eruption ito at Sariaya ang tinabunan ng mud flow at me kaunting napunta sa Dolores at Candelaria. Apparently bago ang 1730 eruption ay me crater lake sa Mt Banahaw peak. Ito ang rason kung bakit naka lista ito as potentially active.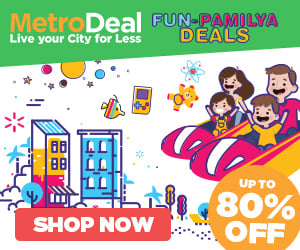 Here is the science bit:
▪︎Mt Cristobal – peak is in tact and no historical eruption
▪︎Banahaw de Lucban -peak is intact with no historical eruption
▪︎Mt Banahaw – Some historical account of eruption as seen physically and by historical accounts.

Map 2 is a sattelite map of the area. Makikita nyo na nilagyan ko ng yellow line from subduction zone edge to the volcano complex. Yes it is at the edge of the subducted plate which is supectedly dipping now at 45° angle and changed from 40° angle meaning po if this is scientifically proven eh me pag-urong ng slab ng south china sea plate na syang nagsusupply ng magma melt sa bulkan. If ever na me supply pa ng magma ang 3 bulkan sa complex ang posible nyang source ay makishare sa magma chamber ng Taal volcano complex. Sa layo ng distansya nya mas uunahin ng magma chamber ni Taal na supplayan si Maculot at si Batulao at si Makiling kesa lumakbay pa Banahaw.

For the sake of argument na masupplayan nga po si Banahaw, Cristobal at de Lucban…again ang historical eruption po nya ay nasa low end ng VEI zero. Let's say na magkaroon ng changes sa type ng eruption at magkaroon ng magmatic or Phreatomagmatic eruption…ang maximum evolution ng magma type nya ay andesitic lang po meaning nasa low VEI lang po ito. My take? I highly doubt na me enough magma supply pa ang bulkang ito at hindi po ito dapat na ikapanic ng mga taga riyan as you can see ang mga kasamahan nyang mga bulkan sa upper macolod corridor ay mga naghihingalo na po at nagkakaroon lang ng activities dahil sa mga tira-tirang old melt na di pa nagsolidify kaya patuloy na naiinit ang mga hydrothermal reservoirs, hot springs at fumarole degasing vents. I hope this post helps you calm your nerves. #NoNeedToPanic
About Mai Geo World
I always love geology. In winter, particularly, it is pleasant to listen to theories about the great mountains one visited in the summer, or about the Flood or volcanoes, about great catastrophes or about blisters, above all about fossils.
SOURCE: Facebook | Mai Geo World